If you're looking for water activities in Central Florida, consider visiting Winter Haven and its surrounding cities. This "Chain of Lakes" city, has lakes spread across 4,000+ acres and many are connected through a canal system by what locals call "The Chain." These lakes bring great outdoor fun for families and friends year-round and they are one of the reasons why Winter Haven is considered the "Waterski Capital of the World."
Things To Do On The Water in Central Florida
With over 550 lakes located in Polk County, there is endless potential for water fun! Here is our guide to a few awesome water activities on Winter Haven's Chain of Lakes and beyond.
Learn to Water Ski & Wakeboard at Elite Cable Park
There's no need to rent a boat, buy fuel and gear if you want to wakeboard while you are in town. You can get right on the water at Elite Cable Park in Auburndale since riders are pulled by an electric cable track rather than a boat. Guests can learn to water ski or wakeboard with a Get Up Guarantee Package that's perfect for those who have never tried wakeboarding, waterskiing, wakeskating or kneeboarding. The Get Up Guarantee is the best way to learn how to ride.
The Living Water Boat Cruise
Book at scenic tour of Winter Haven's Chain of Lakes with The Living Water Boat Cruises. Watch LEGOLAND Florida Resort's water ski show from a boat, or take a sunset cruise and enjoy a lakeside dinner at Harborside.
Paddleboard Winter Haven offers private paddleboard parties, corporate "board" meetings, paddleboard adventure trips, and Paddlefit workouts. Enjoy unique options like paddleboard yoga or a paddleboard sunset tour which is the perfect evening activity before eating at one of Winter Haven's many waterfront dining options.
Learn to water ski, tube with friends, ride jet skis, rent a pontoon boat, or go paddle boarding at Winter Haven WaterSports. All of these activities can be done on Winter Haven's southern Chain of Lakes.
Fly over the Florida waterways while strapped to a giant V8 powered propeller. Florida is known for exhilarating airboat tours, and Central Florida has a wide selection of great tours, with some boats reaching up to 600 horsepower.  Some of our favorite tours are with Guy Harvey's Camp Mack, Alligators Unlimited Airboat Tours, and Westgate River Ranch.
Rent kayaks from Off the Chain Kayak Company and explore Winter Haven's Chain of Lakes. OTC offers drop off and pick kayak service, so you can kayak on the lake closest to your hotel or vacation rental home.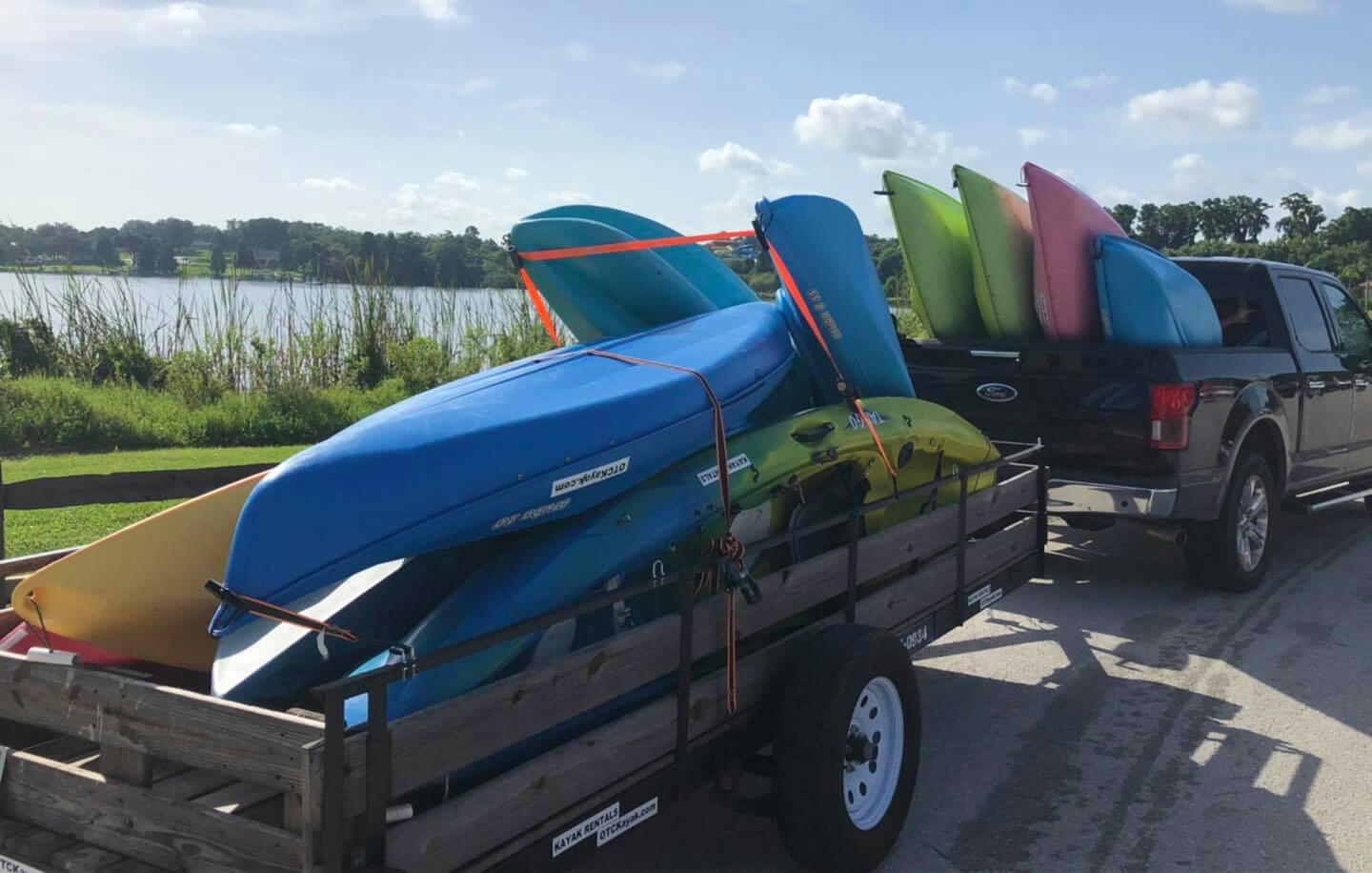 For other fun things to do on the water, check out our post on Waterfront Dining or follow us on Instagram.