Online Team Entry
The official Competitive Team Entry Form is due by July 31st, 2022. Competing teams shall be responsible for meeting all entry requirements per IWWF Rule 6.01 - 6.04, Entry Requirements & Tournament Paperwork. 
Entry Form
IWWF Rule Book
Download to view the 2022 edition of the World Show Ski Technical Rules for Show Competition. 
Show Rulebook
.
Team Paperwork Checklist
PDF files are preferred for the required individual competition paperwork upload. Do not complete PDFs in a web browser. Download PDFs to your computer, open with Adobe Reader or full version of Acrobat if you have it, and then complete the form. Remember to save it! By default, some computers and tablets are set to automatically open PDFs in a web browser. If this is the case, right click on the PDF file and choose the "open with…" option to open in Acrobat Reader, Adobe Reader, or Acrobat.
TEAM PRACTICE
Unofficial Training: 10/9 - 10/13. Contact: [email protected]  to reserve practice times.
Official Familiarization: 10/14 - 10/20.  Official Event Nautique inboard boats available only 10/17-10/20. Cypress Gardens Water Ski Team Inboards, tournament pick up boat and tournament twin rig will be available 10/14-10/16.  Please contact [email protected] to sign up.
Training will be FREE of charge.
TOURNAMENT ADMISSION & PARKING
Admission to the World Water Ski Show Tournament is FREE of charge to participants and spectators.  Parking designated locations are listed on the parking page of this site.  Each of the 35 Team Members will receive one meal ticket for event days (Saturday & Sunday). 
SOCIAL EVENT
Individual event competitors will have FREE admission to the Thursday Social Event.  Admission does not include food and drink. 
OPENING & CLOSING CEREMONY
Competitive Teams will have FREE admission to the Opening Ceremony and one meal ticket per team member to the Closing Ceremony (competitors will be required to pay for their own drinks).  More information regarding ticket costs for general admission can be found on our Official Functions page of this site.
MANDATORY MEETING
Each team must send a representative to the mandatory meetings: after first day of official practice, prior to start of competition, after first day's team competition.
Lets Talk Money
Entry Fee & More
The entry fee for competitive teams will be $3000(USD) and is due by July 31, 2022.  Payments can be made by check or money transfer. Remitting parties are responsible for all bank charges at both ends.  Please follow payment procedure found on Bulletin 2 page 9. Each International Team Roster is required to sign up for a FREE USA-WSWS Guest Membership for the event. 
The local currency is US Dollars (USD) and will be accepted on site along with credit and debit cards.  To help with planning, please view current exchange rates online.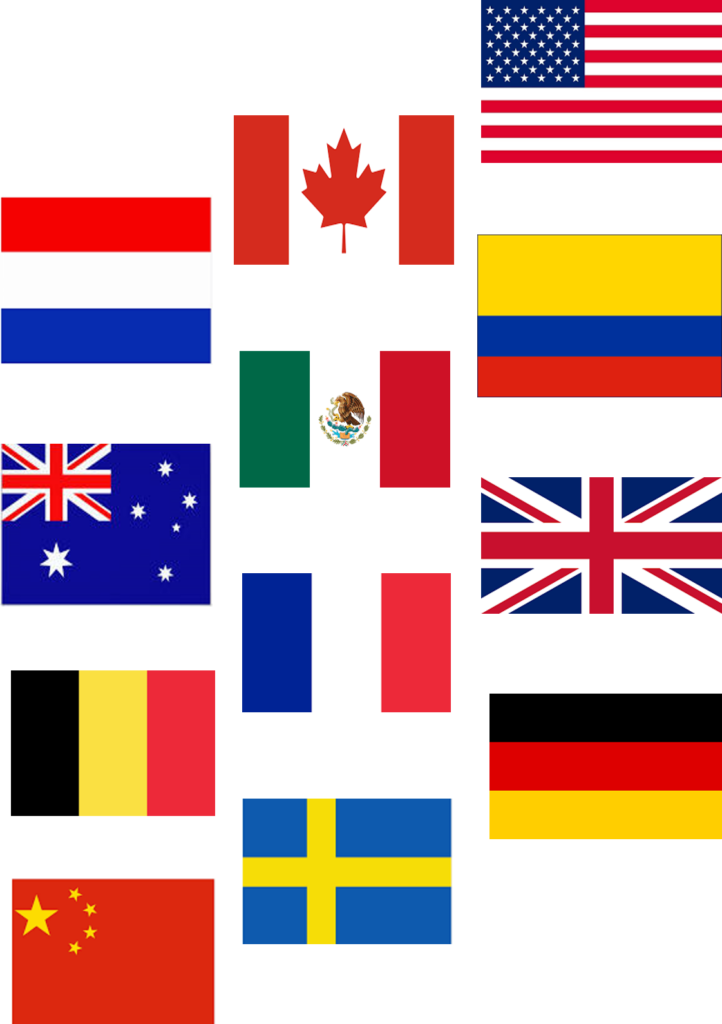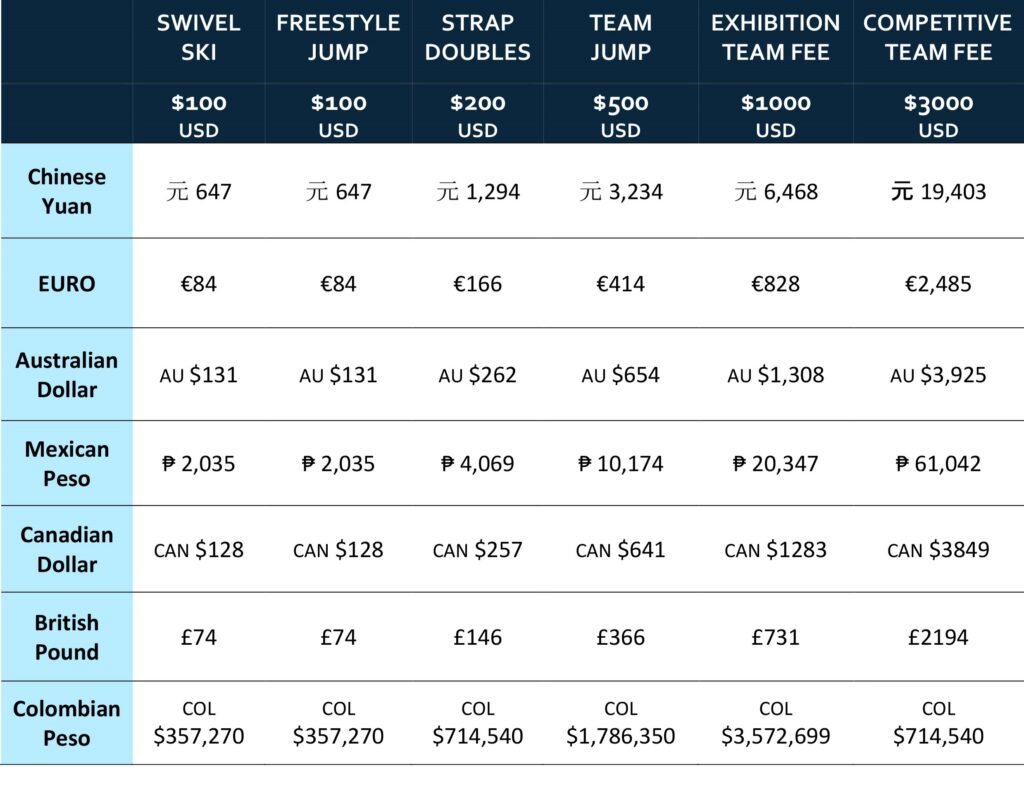 .
Post Tournament Paperwork
All competing teams are to receive copies of their own Judges Forms and copies of all Scorers Forms. All Judges and Scorers forms are considered public information and shall be made available upon request. All requests for additional copies shall be made in writing, prior to the start of the tournament, to the Chief Scorer; and the requesting person shall pay for all copying and mailing expense, if any.
We will provide a USB (aka flash or thumb) drive for your post tournament paperwork digitally. 
Your team will still receive copies of their written Judges Forms and their own Scorers Form.