Lake Silver is a natural freshwater lake, almost circular in shape, located in central Winter Haven.  The lake has a 52 acre surface area and is one of the deepest non man made lakes in all of Central Florida.  Despite its rather small size compared to neighboring lakes, Lake Silver measures a deep 45 feet (14m) in some areas of the lake.  
The LOC will complete a document that includes specific details related to the Competition Show Site and we have selected Roger Olson as the person of site knowledge to be present at the Chief Judge's meeting with the teams to explain the site and answer any questions that the teams may have.   
A multi million dollar renovation of MLK park on Lake Silver is nearing completion. We will update images here of the new stage, site layout and infrastructure being built at the site.  The staging area is a large active area with three team pre-staging areas of considerable size on protected pavement.  An indoor changing area will be provided along with portable toilets.  A rope-drag area will be set up along with water for skiers to use as they need for cleaning, cooling, soaking bindings…etc.  Drinking water will be provided for all teams in the staging area.  
Lunches on site during the tournament Oct. 21-23 will be provided free of charge to Athletes, Team Officials, Technical Officials, relative IWWF Show Ski Council Members and IWWF Executive Board Members. 
Tournament docks will all be set at 330′ (100.5M) apart.

Tow boats, pick-up boats, floating docks and all sponsored supplied equipment will be available the FRIDAY morning (1 week) before the tournament.
Inboard supplier will have a technician on site to answer any questions in regards to the operation of boats provided.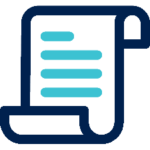 All Federations, Team Managers, Team Show Director(s) and Skiers should be familiar with the current IWWF World Show Ski Technical Rules.